Welcome! You are now registered for the Prosperous Pet Business Online Conference. I'm Kristin Morrison and I will be your host for this transformational conference. I'm so happy that you are joining us.
The conference starts on Wednesday, October 18, 2017 and will run until Wednesday, November 1, 2017. We'll be sending you details about the conference as it gets closer as well as the daily expert speaker emails during the conference dates.
Also, if you don't get your 'Welcome Email' from us in the next 2 minutes, be sure to look in your spam folder.
Alternatively, if you have a Gmail account be sure to look in your 'promotions' tab as sometimes our emails end up there in Gmail. We want to make sure you get our emails with the speaker videos!
Think you might miss some of the conference speakers? No problem. For a limited time, you can get a big discount on lifetime access to the conference videos (you'll receive the video links and lifetime access after the conference start date).
$147 $97
(Price Goes Up SOON!)
Please spread the word about this FREE online pet business conference. Share by clicking a button below: 
---
Victoria Stilwell
Victoria Stilwell is a world-renowned dog trainer best known as the star of the international hit TV series It's Me or the Dog. Having filmed over 110 episodes since 2005, Stilwell is able to reach audiences in over 100 countries with her philosophy of positive training methods. A best-selling author, Stilwell appears frequently in the media and is widely recognized as a leader in the field of animal behavior. A passionate advocate for positive dog training methods, Stilwell is the Editor-in-Chief of Positively.com, the founder of the Victoria Stilwell Academy for Dog Training & Behavior, and the CEO of Victoria Stilwell Positively Dog Training – the world's premier global network of positive reinforcement dog trainers. The recipient of multiple awards, Stilwell is committed to helping the cause of animal rescue and rehabilitation and is heavily involved organizations around the world to increase awareness of puppy mills, dogfighting, animal abuse, pet overpopulation, dog bite prevention and other animal-related causes, but she is best known as a champion for force-free positive reinforcement dog training methods. She is a National Ambassador for the American Humane Association and serves on the Advisory Boards of RedRover, DogTV, Dognition and Canine Assistants.
Dr. Ian Dunbar
In 1982, Dr. Dunbar designed and taught the world's very first off-leash puppy socialization and training classes — SIRIUS® Puppy Training. Subsequently, he created and developed the San Francisco SPCA's Animal Behavior Department, the American Kennel Club's Gazette "Behavior" column, which he wrote for seven years, and the K9 GAMES®, which were first held in San Francisco in 1993 and continue as annual events in Japan and Europe. He hosted the popular UK television series Dogs With Dunbar for five seasons and has appeared on numerous radio and television programs, including the Today Show (US) and Dash Village (Japan).
Additionally, Dr. Dunbar has consulted on a variety of movies — full-length features, documentaries and animation (including Pixar's UP) and he has twice spoken at the prestigious eg Conference (TED). Over the past 40 years, Dr. Dunbar has given well over 1000 one-day seminars and workshops for dog trainers and veterinarians in an effort to popularize off-leash puppy socialization classes, temperament modification, and owner-friendly and dog-friendly dog training.
Andrea Arden
Andrea Arden is an Animal Planet pet expert and cast member on Dogs101, Cats101, America's Cutest Pet, and Underdog to Wonderdog. Her extensive media experience also includes the Today Show, Live with Kelly & Michael, 20/20, Dateline NBC, Nightline, The View, and the Emmy Award winning Pet Department on FX. Andrea is also a professional speaker, and author of Dog Friendly Dog Training, Barron's Dog Training Bible, Train Your Dog the Lazy Way, and The Little Book of Dog Tricks.
With over 20 years as the director of Andrea Arden Dog Training, New York City's leader in the field of animal behavior, Andrea's team has helped hundreds of thousands of families and their companion animals live cohesive and enriched lives together.
In addition, she is an active supporter of numerous animal related organizations, including the Animal Legal Defense Fund, which has been fighting to protect the lives and advance the interests of animals through the legal system for three decades; Pets for Patriots, which advocates for the permanent placement of adult dogs and cats with military families; and Dogs for the Deaf, which rescues and trains dogs for those with hearing impairments.
Marcella Friel

Having cooked and taught in meditation retreat centers throughout North America, Marcella Friel now runs Tapping with Marcella, a food and body image coaching practice that uses Emotional Freedom Techniques (or "Tapping") to help health-conscious adults love and forgive themselves, their food, and their figure. Follow Tapping with Marcella on Facebook or visit tappingwithmarcella.com.
Wayne Pacelle
As president and CEO of The Humane Society of the United States (HSUS), Wayne Pacelle leads one of the 100 largest charities in the U.S., according to Forbes. Pacelle has more than doubled the size of the organization: its impact is felt throughout the United States and increasingly throughout the world. Together with its affiliates, The HSUS is the largest provider of direct care services to animals, and it is also the nation's highest-impact advocacy organization for animals. Under his leadership, The HSUS has helped pass more than 1,200 state laws to advance the organization's mission and negotiated agreements with dozens of the nation's biggest corporations – from McDonald's to Walmart to Armani. Pacelle writes for a number of publications and is the two-time New York Times bestselling author of The Humane Economy: How Innovators and Enlightened Consumers Are Transforming the Lives of Animals and The Bond: Our Kinship with Animals, Our Call to Defend Them. He received his B.A. in history and environmental studies from Yale University in 1987.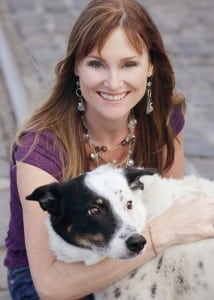 Kristin Morrison
Kristin Morrison started her pet care company in 1995 and it grew to be one of the largest pet care companies in the United States before she sold it in 2013. Kristin assists thousands of pet business owners from across the United States, Canada, UK and Australia to create profitable businesses and empowered lives. Kristin is a nationally recognized speaker and has taught workshops at pet business conferences around the country. Kristin is the founder of Six-Figure Pet Business Academy and Six-Figure Pet Sitting Academy and the author of three books: Prosperous Pet Business: Interviews With The Experts - Volume One, Six-Figure Pet Sitting and Six-Figure Pet Business and she is also the founder of Six-Figure Pet Business Academy and Six-Figure Pet Sitting Academy.  Her podcast "Prosperous Pet Business" can be heard on iTunes or on the Prosperous Pet Business website.  Kristin enjoys making business easy, fun and (very!) lucrative for pet business owners.
Wayne Muller
Wayne Muller is a therapist, minister, executive mentor, consultant, and bestselling author of Sabbath, A Life of Being, Having and Doing Enough, and others. A graduate of Harvard Divinity School, Wayne Founded Living Sabbath, offering guided Sabbaticals and Sabbath Retreats., accompanying individuals and small groups facing radical uncertainty and transition in life or work.
Katie Mehas
Katie Mehas is Creative Director of The Voice Bureau, a boutique brand voice and copywriting agency. A strategic planner and content specialist with more than 10 years' experience in radio, magazines, and digital media, Katie lives in St. Petersburg, Florida, with her husband, two daughters, and menagerie of pets.
Barry Moltz
Barry Moltz is a nationally recognized speaker on small business who has given hundreds of presentations to audiences ranging in size from 20 to 20,000. As a member of the Entrepreneurship Hall of Fame, he has also taught entrepreneurship as an adjunct professor at the Illinois Institute of Technology. He has appeared on many TV and radio programs such as CNBC's The Big Idea with Donny Deutsch, MSNBC's Your Business and NPR's The Tavis Smiley Show. He hosts his own radio show, Business Insanity Talk Radio on AM560, and writes regularly for the American Express Open Forum and other online and offline periodicals.
John Kinyon
John Kinyon's mission is the world-wide spread of a process for having difficult conversations that creates empathic connection, compassion, and collaboration. He provides training, coaching, and facilitation/mediation to the public and organizations, is a speaker and author, and co-creator of the international Mediate Your Life training program.
Tara Gentile
Tara Gentile is the founder of CoCommercial, a digital small business community for entrepreneurs serious about making money, impacting their communities, and transforming the lives of those they love. She's also the host of Profit. Power. Pursuit., a podcast that takes you behind the scenes of successful small businesses. Entrepreneur named it one of 24 top women-hosted podcasts for business owners.
Marcie Prohofsky
Marcie Prohofsky is a professional mentor with mastery in coaching, leadership development, creativity, and healthy cooking.
Marcie's brand Orgasmic Kitchen, offers coaching and programs for transformation. She is the host of "Kitchen Improv", a weekly cooking and lifestyle talk-show.
When not cooking, coaching or foraging in her neighborhood for wild greens, she can be found singing, kayaking with her dog and creating a trail of levity.
John Jantsch
John Jantsch is a veteran speaker and workshop leader with over 200 successful events under his belt. Event organizers and attendees frequently comment on the nature of the practical, actionable "takeaway" value of his presentations.
Trish Witkowski
An educator, author, designer, and world-class presenter, Trish specializes in creative solutions and engagement strategies for direct mail and marketing. She is also the curator of the world's most exciting collection of folded print and direct mail samples, and host of the popular YouTube series "60-second Super-cool Fold of the Week." Trish is also an instructor for the LinkedIn's online learning platform, Lynda.com.
Jeff Bullas
Jeff Bullas is an entrepreneur, blogger, author, marketer and keynote speaker and works with businesses to optimize their digital brand with emerging technologies, content, social media and digital marketing. His mission: "Inspire and educate people to win at business and life in a digital world." He has spent most of his career involved with information technologies, telecommunications and the web.
Paula Hansen
As a graphic facilitator and visual coach, Paula Hansen helps individuals and groups get clear about their vision and message and express it visually. She has over fifteen years of experience working with a range of organizations from Fortune 100 companies to start-ups and non-profits. Paula has an MFA in Painting and is a certified Life Coach and has studied psychology and group process in a range of settings.
Hedy Schleifer
Hedy Schleifer, MA, LMHC is a Clinical Psychologist, Licensed Mental Health Counselor and an internationally known relationship specialist, clinical trainer, workshop presenter and motivational speaker. Teaching in four languages, Hedy travels extensively throughout the world bringing her passion and expertise in the "art of relationships" and "conflict dissolution," to many settings, spanning the mental health, healthcare, religious, educational and corporate communities. She and her husband Yumi teach people how to create harmonious relationships and results-oriented connections through their transformational workshops for couples and trainings for therapists.
In 2010, Hedy presented at the prestigious TEDxTelAviv Conference, and later that year founded the Tikkun Learning Center to train relationship therapists in Encounter-centered Couples Therapy, the crystallization of her life's work into the concept of the "three invisible connectors": the Space, the Bridge, and the Encounter. Hedy believes that world peace begins with the human family, and can best be achieved by creating strong, committed, growing and mature partnerships.
Adam Toporek
Adam Toporek is an internationally-recognized customer service expert, keynote speaker, and frontline trainer who helps organizations get results by thinking differently about customer service. A third-generation entrepreneur with extensive experience in retail, wholesale, franchising, and small business, Adam understands the impact that customer experience can have on the bottom line. As the author of Be Your Customer's Hero, the founder of the popular Customers That Stick® blog, and the co-host of the Crack the Customer code podcast, Adam regularly shares his customer experience and customer service insights with a global audience. He has appeared in over 100 media and is regularly cited as a top customer experience thought leader. In addition to his customer experience work, Adam is an angel investor with an interest in entrepreneurs who disrupt the status quo through innovation. Adam lives in Orlando, FL with his wife Renee and his golden retriever Dalton.
Brooke Baggett
Brooke Baggett is an acupuncturist and herbalist, intuitive healer, primary care provider and the heart of her work is as an Alchemist Coach. Combining years of professional training with innate skills, Brooke tailors her work to co-create optimum wellness with her clients. The focus is to go beyond treating symptoms, to seeking deeper self awareness that empowers lasting change utilizing the most powerful botanical medicine available, the alchemy of essential oils.
With gratitude, she shares her passion for radiant vitality, joy and greater spiritual well being and helps to coach her clients to become alchemists so they too can experience their utmost fulfillment with transformative tools, remarkable healing and personal empowerment.
Deborah Harlow
Deborah Harlow is the successful leader's guide with heart (aka heart sherpa). She's an internationally known and sought after expert in helping business owners to reach their goals through coaching, support, and strategic guided implementation. She empowers leaders (C-Suite Executives, Coaches, Consultants, Authors, Speakers and Business Owners) to be joyful in their business with clear strategies, systems and engaged team members in place, so they have the peace of mind and time to focus on doing what they do best.
Please spread the word about this FREE online pet business conference. Share by clicking a button below: 
Want to have unlimited access to the conference speaker video package? Click to get lifetime access to the speaker videos.
Not getting our emails? Click to go to the email troubleshooting page.
Not yet signed up for conference? Click to go to the conference home page.
Curious who is speaking and when? Click to see this year's conference speaker line up.