Get Pet Business Clients NOW – Marketing That Works!

Marketing. It's a word that often causes pet business owners to groan. There are so many advertising options and a lot of those options are expensive. Google ad words. Pay-per-Click Advertising (also called PPC). Pet sitting directories. Online Yellow Page advertising. The list goes on and on of possible marketing options available to pet business owners. What really works though? What do you really need to do to have your business phone ring with new client calls month after month? Whether you are new to your pet business or have had your pet business for years, you will learn exactly what you need to do to get your phone to ring.
In This Segment You Will Learn:
What is an absolute must when it comes to online advertising

Why adding a couple of words in your business name will dramatically increase the amount of business you can get

Top 5 inexpensive advertising options that will generate results for your business

Simple steps to increase your search engine ranking on Google

Free marketing strategies that will rocket you to success

Why making one (little) change will make all the difference

Inexpensive advertising solutions that cause your phone to ring

And more!
Kristin's Musings:
It was almost as much fun to have Alicia interview me as it was to interview her. I thought about having someone different interview me this year. (Ian Dunbar had kindly offered but his schedule is so packed these days!) In the end, I decided to keep things simple and have Alicia do the interview. As you can probably tell, she's a wonderful human being. I came away from my interview with her feeling like we'd just hung out at a coffee shop for a while. I love to talk about marketing! And Alicia does too. Our love of business and marketing made for an interview that we both enjoyed. I hope you enjoy it too and my hope is that if you need more clients, this interview gets you fired up to do a marketing frenzy in your pet business!
We are making this video available for you for unlimited viewing
(please note that all other daily conference
videos are for 24-hour viewing only).
Enjoy!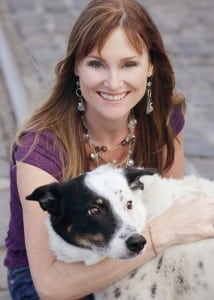 Kristin Morrison
Kristin Morrison is the founder and host of the Prosperous Pet Business Online Conference. She has coached thousands of pet business owners from around the world through her webinars and private and group coaching. She's also a nationally recognized pet business conference speaker. Kristin is the author of the books Six-Figure Pet Sitting, and Six-Figure Pet Business, and creator of 40+ empowering pet business products and recordings for pet sitters, dog walkers, pet groomers and dog trainers. She is the founder of Six-Figure Pet Business Academy™ and Six-Figure Pet Sitting Academy™. Kristin enjoys making business easy, fun and lucrative for pet business owners.
We'd Love to Hear From You!
(You need to be logged in to Facebook to read comments below and to post your comments.)
Share Your Insights With Us Below:
If you aren't on Facebook, we want you to be included in the conversation if you would like. You can post your comments below.