Transform Your Business and Your Life
With the 4-Week Best Year Yet Jumpstart Program!
March 7, 2018 - March 28, 2018
Four 90-Minute Sessions on Wednesdays at 5PM Pacific / 8PM Eastern
$247 (register before February 15) Register now for just $347! (register after February 16)
(Optional Purchase for the Program: $100 Goal Setting/Tracking Online Software–highly recommended!)
Can't make all the dates? No problem! All classes will be recorded for you to watch whenever you like for 90 days after the class date.
Has your pet business (and your life) left you feeling drained… exhausted… uninspired?
Have you lost sight of what you wanted to accomplish with your business?
Do you feel like there's no time or energy left to enjoy life outside of work?
When you change the way you live your life… your business naturally shifts as well. If you are ready to transform your life and your business, join me (and pet business owners just like you) on this amazing 4-week journey to fulfillment, balance, and renewed inspiration.
You'll get to experience your transformational journey with other pet business owners like you who are ready to embrace their dreams and create thriving, fulfilled lives (and help you create yours).
The 4-Week Best Year Yet Jumpstart Program is for you if:
You feel stuck in your business, your life, or both (especially both)
You don't have a clear roadmap for achieving your visions and dreams
Being a self-employed pet business owner has left you feeling isolated and alone
You're struggling to keep up with business and life demands… and have no time to devote to your visions and dreams (in both your business and your life)
You feel exhausted… and wish you could enjoy more "me" time
You feel like your needs and desires end up at the end of your "To Do" list… or worse, like they're not on your list at all!
This is a virtual program that you can attend on your computer and it's designed so YOU CAN PARTICIPATE FROM ANYWHERE IN THE WORLD. And you can even attend from your pet sitting, dog training or doggy day care office!
Think you might need to miss a class? No problem! You can watch, listen and learn from the replay link I will send to you within 24 hours of each class date. I am committed to making it easy for you to create your best year yet!
Catapult Your Business and Your Life in Just Four Weeks

This journey to a fulfilled, balanced life is truly powerful. My goal is to help you fall in love with your life and your pet business all over again… just like I've helped countless other pet business owners who have worked with me to create their Best Year Yet!
What will you get out of the 4-Week Jumpstart Program?
You'll discover a renewed sense of satisfaction in your daily life
You'll feel empowered to create consistent progress toward what really matters in your business and your life
You'll get the tools and strategies you need to turn your visions into reality
You'll enjoy compassionate support, authentic connections, and life-changing joy!
Discover the Meaningful Business and Life You Deserve

Before you attend your first group session on January 25, you'll create your powerful 12-Month Best Year Yet plan using the Best Year Yet online goal-setting system. After creating your plan you'll be prepared to transform your visions and goals from dreams to reality.
When you create your 12-Month Best Year Yet Plan you'll discover:
Exactly what makes up YOUR Best Year Yet
How your accomplishments and disappointments over the past year have affected you and how to use them as fuel for moving forward
Limiting beliefs and actions that have held you back (so you can quickly overcome them)
Your top 10 goals for the next 12 months
And much, MUCH more!
Then, you'll spend the next four weeks (with support from me and other pet business owners just like you) putting your plan into motion… letting go of limiting beliefs, embracing your personal values, and making your Best Year Yet come true!
Here's Some Of What You'll Learn During Each Week Of The 4-Week Jumpstart Program
Week 1: Creating a Strong Foundation and Tapping Into Your Vision
Foundation: Discover what you want to create and what helps you thrive on a day-to-day basis.
Bumps in the Road: What gets you off track and how to recalibrate and get moving when you get stuck, the power of weekly and monthly goal setting, tracking and scoring.
Vision: How your values impact your dreams and how to harness the energy of your visions and the online system for powerful dream fulfillment.
Putting it into Practice: Support: receiving and giving, creating tangible expression of your dreams, cleaning up your guidelines.
Week 2: Releasing and Letting Go
Transforming What's Not Working Into What Is Working: Discover and eliminate the energy drains in your business and your life, transform your new paradigm to motivate and move you in new directions.
The Relaxation and Fun Principle: Discover self and business love through physical and emotional nourishment.
Vision: Get into action around what really matters and what you really want, and transform your 'blah' goals into YES goals to inspire you to move forward.
Putting it into Practice: Dive into 'indulgence' and fun, make your daily practices a ritual, use affirmations to align with your subconscious to powerfully move you forward, dive deep with support and connection and more!
Week 3: Tapping Into Energy: Go Get 'Em, Tiger!
Fuel: Discover what gets your motor going (and what causes it to putter).
Movement: Creating the feeling of 'ahhhh' around your goals and the power of micro-movements.
Relaxation and Fun 2.0: Embrace "the more vacations I take, the more money I make" principle, put fun in your schedule, and give yourself pockets of unstructured time to relax and reboot.
Putting It Into Practice: Give attention to motor-revving activities, take the next right micro and macro-movements and leaps, let go of what no longer serves, and continue to ask for and receive support!
Week 4:  Celebrate and Commit to Your Best Year
Commitment: Discover where you are now in relation to your goals, and get into action with what's still needed to get to where you want to go.
Movement: Embrace the power of the written (and spoken) word, remind yourself of the "why," and get quick tips for getting yourself back on track when you fall off
Relaxation and Fun 3.0: Incorporate fun and relaxation as a regular part of living, and work with 'foreboding joy'
Putting It Into Practice: Live your vision, be "happy in the hallway" (between points A and B), stay happily on track, and more!
If You Are Ready To Create YOUR Best Year...Then Sign Up Now!
4-Week Best Year Yet Jumpstart Program
Jumpstart Your Best Year for just 47 (register before February 15) 47 (Register after February 16)
Includes:
The Entire 4-Week Jumpstart Program

Insider Access to Our Exclusive, Private Facebook Group.

Weekly Action Steps to Keep You on Track

Access to Replays (Available for 90 days after each LIVE webinar
And more!
Here's where your transformation begins! Purchase your software and 4-Week Jumpstart Program to begin the journey to a fulfilling business and life!
Here's What Others Have Said About Kristin's Best Year Yet Coaching and Programs...
"I was skeptical at first of how much I would get out of the Best Year Yet Jumpstart Program. I actually got more and in different ways than I was expecting.  Identifying roadblocks, facing them, changing the way I'm thinking both challenged and surprised me.
This program was offered exactly when I needed it to with so many changes in my life.
Thank you for your support and care and honesty and providing help in a changing industry."

Nancy Manuputy - Greenwood, Indiana,,

www.indypetsitter.com
"The 4-Week Best Year Yet Jumpstart was/is one of the most fantastic things I have ever been a part of. The 4-Week Best Year Yet Jumpstart Program gave me tools to make a plan and follow it, also showed me things I was/am doing right, but more importantly it is helping me IDENTIFY what exactly it was/is making me unhappy and what I truly want so I can get back on track, not only with my business but my life in general. I have also made new friends in the group! You and all of these women that I was able to connect with are awesome. THANK YOU, and see you in February for the 4-Week Pet Business Catapult!
This was/is one of the most fantastic things I have ever been a part of. You and all of these women that I was able to connect with are awesome. THANK YOU!"

Adrienne Cilliers - Ponte Vedra, Florida,

www.petsitting-nocatee-aarff.com
"Initially I thought the Best Year Yet 4-Week Jumpstart Program would be about pet business practices: marketing, challenges, etc. What it turned out to be was magical and exactly what I needed. I never realized how physically and emotionally drained I truly am and how many things I need to do for myself instead of my business.
I truly enjoyed being part of a group that was learning and stretching their minds. It has truly been a gift to have the FB page forever and to have other ladies who can help me out as I "micro step" through all the exercise's both for business and personal growth. I really liked that you had set the group up as a "safe haven" so we could open up and be honest.
I had not realized how astray I had gone in both my business and life focus. It has been scary to realize just how burned out and miserable in life that I had become. I had sold my life to my business. Now I know how to buy it back!
Thank you for sharing your life experiences and using the strength that you have in your life's journey to help people like myself out. I believe you are exactly where you should be in life, it is truly a calling."

Joan Caradonna - Swampscott, Massachusetts,,

www.fuzzyfriends-petcare.com
"Kristin, you are the Oprah for all of us in the pet care industry! I had many Ah Ha moments during the Jumpstart. : ) Your kindness, wisdom and sincerity was so appreciated. The 4-week Best Year Yet Jumpstart Program helped to boost my confidence and energized me to take action.
It felt good to know that I wasn't alone with my struggles of owning a pet sitting service. That there were others that felt just like me. I always felt more positive about my business and my life after each meeting. I like that it was such an intimate group and that everyone felt so supported and free to share business and personal issues.
I experienced a lot of successes while being in the group: I hired two new pet sitters. I am going to surprise my daughter and take my first Xmas holiday off in 15 years! I'm taking weekends off in 2015. I have increased my advertising and marketing in order to grow my business and to help me to compete with all of the competition I know have in my area. I have daily weekly and monthly goals. I am taking micro steps every day toward my goals.
I wish that the Jumpstart didn't end! I would definitely do it again. I will continue to stay in touch with my Jumper buddies.
I will also be staying in touch with you Kristin. I will take advantage of your webinars and other helpful information that is available. I'm so glad that I found you. You are the best!"

Nancy Carlson - Holly Springs, North Carolina,

www.crittersitterpetcare.com
"I liked hearing that I wasn't alone in the way my life has been going. I do not have many business owner friends, so it can sometimes be difficult to get help in that area. I liked the positive energy - it has seeped into my daily work day and I feel so much better!
I am really excited about this year of running my business. I have overcome some scary obstacles in my first year and a half and really feel ready to dive in and create the business I first envisioned.
It feels good to have goals for the year in place and an idea of how to get them accomplished!"

Jenny F. - Long Island City, New York,

www.licdogwalk.com
"I took your Jumpstart class last November and it has helped me up-level our business so much!"

Courtney Slaughter - Bloomington, Indiana,

www.pawsomebtown.com
"I signed up for the Jumpstart Program because I wanted to get out of the rut of feeling overwhelmed, overworked, having no time for life or fun. I wanted to find a way to make it possible to focus on two careers at the same time. I wanted encouragement and I wanted to be inspired and pushed to move forward. I absolutely got that from the Jumpstart!
I liked the interaction with other pet business owners, knowing other "real" people are going through similar feelings and things that I was and that we all had a common desire to get past it and move forward. I liked the ability to be as vocal or silent as one is comfortable with and I liked that it immediately made me realize I had at least 90 minutes available one night a week that I never knew existed!!!
Since attending the Jumpstart Program I have started to organize much better and distribute my time so much more efficiently by realizing what mattered and was most important to me and my life and future. A clear focus makes everything so much easier. I am in the process of seeking more employees now and getting ready to leave the country for a month and then another 10 days vacation shortly afterwards. I am spending more quality time with my husband and doing things that are fun for us, and more quality time with my own dogs during the day between visits for about 30 minutes. 🙂 Making time for friends and family visits are regular now. And my business is not suffering one bit despite my taking more time for myself and dropping the time wasting things like surfing Facebook or having text conversations with friends. I have also renewed my gratitude for being blessed to do what I do for a living and being my own boss.
I recommend the Jumpstart to pet business owners who are approaching or experiencing a burnout phase or just seemed stuck in their business and are a slave to working. It is definitely a great refresh button!
My experience with Jumpstart has left me with things I can use for the rest of my life with all aspects of my life! It is important towards my pet sitting business but it also applies to all areas of life and just because the class is over, life goes on! Be happy, prosper and live life to the fullest!"

Linda McDonald - Los Angeles, California,

www.licdogwalk.com
"I joined the Jumpstart because I wanted to learn how to put my needs and wants in front of others and my business on purpose.
In the Jumpstart Program I experienced the feeling of not being alone and learning alongside other with the same problems I have.
I have realized that my dream is waiting for nobody but me! I am planning my way out of my toxic day job, thinking of ME and my passions in life, much deeper than I ever have! Keeping more organized in my day and finding time for the ME time I have missed so much. Standing up for myself and what I want!  I am not putting off to tomorrow what I can do today!
I would highly recommend the Jumpstart to other pet business owners.  Thank you again Kristin, I feel like I have been amazingly blessed to have you in my life. Nothing happens by chance and knowing how much I needed you and your amazingly comforting voice at the other end of the phone along with your rockstar talents, it gives me goosebumps!!! :)"

Kelly Winn Catlett - Bagdad, Kentucky,

www.Waggs2Whiskers.com
"I joined the Jumpstart 4-Week Pet Business Program because I wanted to define business goals and learn how to balance life vs. business. I definitely got some very good insight into my fears and sticking points. I really liked the the supportive feeling from the group, the accountability and the gentle nudges. I now have my ideal schedule drawn up that I am working toward living by the end of this year. I am giving myself a minimum of 20 minutes a day for ME time.  I have recommended the Jumpstart Program to pet business owners. Getting another outside perspective can only help you grow. Thank you for several AH HA light bulb moments. I now have a road map started on how I can keep chipping away at my goals."


Ingrid Cawthorne - Westerville, Ohio, Owner, Scales Tails & Paws Pet Sitting
Founder, Central Ohio Pet First Aid
"Thank you for the experience of the Jumpstart Program. I feel well-balanced now. I got fresh ideas and a fresh perspective. Also, I discovered that my goals for my business have changed.
I have realized that what I like most about my business is the actual pet sitting. I am not interested in growing fast, but "setting modest goals".
I have spent more time with my husband and appreciate him more and it is amazing how much better we get along.
I spend some time everyday exercising, whether it be at the gym, walking my dogs, or working out with my weights and treadmill here at home.
I write pages in the morning, but not a half hour, my hands go numb after 10 or 15 minutes (damn carpal tunnel). But it is enough to put me in the right frame of mind. I also pick a thought for the day and reflect on it several times during the day. Yesterday's thought was...... "In the seeing of who you are not, the reality of who you are emerges" -Eckhart Tolle.
The reason I had picked yesterday's thought ("In the seeing of who you are not, the reality of who you are emerges") is that this is the lesson that I learned in the Jumpstart Program. You see, when I entered the Jumpstart Program, I thought that being successful meant growing my business in leaps and bounds, making more and more money, and beating out the competition. I now know that is not me and in realizing that I have realized who I am and what makes me happy and it has freed me. Thank you so much for your time and your insights."

Sue Villella, LVT - Las Vegas, Nevada,

www.ZooKeepersPetSitting.com
"I feel more empowered to take on the task of having a life while still working on my business.
It was very helpful to hear from others in similar situations. It was also helpful to hear from others in different stages of life/work. Feeling like you're the only one can make it a daunting task to improve. With the support of the facebook page and action buddy I am now not alone and have a sounding board to get advice.
Scheduling time for fun/myself is now a priority. Tackling the goals/ work that I would normally put off allows me to be more productive and have time for my self at the end of the day guilt free.
I am very pleased with the learning and information presented in the Jumpstart class. What I learned is very valuable to improving my work life balance. I will definitively be staying in touch with my action buddy to help us achieve our goals. Having a support system in place will be very beneficial in working towards a life I want."

Joshua Perlin - Sharon, Massachusetts,

www.JPsPets.com
Reserve Your Spot for the 4-Week Jumpstart Program Today!
By reserving your spot now for this life-changing 4-Week program today, you'll receive:
A one-year subscription to the Best Year Yet online goal-setting system to map out and track your goals (I use this same system in my own business and life as do many of my coaching clients. It's powerful!)
Four weeks of group webinars where you'll learn how to create and live your vision, put your goals into motion, and enjoy a more fulfilled, vibrant business and life
Weekly action steps to empower you to create your most amazing business and life.
Weekly tips, tools and resources to take your life and business to the next level
Exclusive access to a private Facebook group where you'll connect with (and receive support from) a like-minded community of pet business owners who are committed to taking their businesses and lives to the next level
If You Are Ready to Experience More Success in Your Business and Enjoy Your Life Once Again… Then Sign Up Now!
4-Week Best Year Yet Jumpstart Program
Jumpstart Your Best Year for just 47 (register before February 15) 47 (Register after February 16)
Includes:
The Entire 4-Week Jumpstart Program

Insider Access to Our Exclusive, Private Facebook Group.

Weekly Action Steps to Keep You on Track

Access to Replays (Available for 90 days after each LIVE webinar
And more!
Here's where your transformation begins! Purchase your software and 4-Week Jumpstart Program to begin the journey to a fulfilling business and life!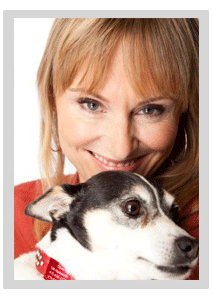 If you're tired of not feeling fulfilled in your pet business and your life… and you want to finally enjoy the truly successful, vibrant life and business you deserve… make sure you take advantage of this opportunity to join me and other pet business owners on this four week journey to your Best Year Yet!
I look forward to helping you create more money, freedom, and ease in your business and your life,