Hello There!
We are so glad you are joining us for the conference!  The conference is from September 12 - September 25, 2018.
Those who are signed up for the conference will receive daily emails from us with links to that day's speaker video (we'll be giving you 1-2 speaker videos a day). Each daily video will arrive in your inbox at about 10am Pacific and you'll have a full 24 hours to watch each daily speaker video.
Don't worry if you are not able to see all the speakers because you can purchase the conference video package for unlimited viewing during the conference.
---
Victoria Stilwell
September 12, 2018
Calm Aggressive Dogs and Walk Without Fear with Victoria's Dog Training and Behavior Secrets
How you can best protect yourself when walking aggressive dogs or encountering an aggressive dog on a dog walk

The easy and "secret" method to stopping a dog fight when it occurs

How to reinforce positive dog behavior and correct negative dog behavior

Best ways to communicate with your dogs and the dogs you are working with

What skills are needed to be a great dog trainer

The most important ideas to remember when working with dogs

And much more!
Jennifer Lee
September 13, 2018
Creating a Powerful Pet Business Plan…From The Right Side Of Your Brain
What a right-brain business plan is and how you can create your own in less than an hour

What categories you'll want in your business plan in order to create the most empowered plan possible

How to get past procrastination when it comes to creating a map for the next year or two

What supplies are helpful when creating your right-brain business plan

What successes that Jenn, Kristin, and others have created as a result of their right-brain business plans

And much more!
Katie Mehas
September 13, 2018
How to Write Web Copy That Attracts Ideal Clients
What needs to be present on a website to make it effective and client-friendly

How to make your website and your pet business stand out from others who are doing what you do

How to figure out who your ideal client is and ensure that they find you

What the key elements are for great website copy

"Voice Values" and why they are so important

And much more!
Kristin Morrison
September 14, 2018
How to Find and Hire the Best Staff Members and Keep Them For Years To Come
The best places to advertise to find great staff members

How to hire people for supplemental, part-time work

Which action to take first: marketing or hiring?

How best to train staff members

The number one tool that will help you hire great staff members

How to keep employees loyal and happy for long-term employment

And much more!
Marcie Prohofsky
September 15, 2018
How to Make Healthy Dog Treats For Your Dog (and For Client Gifts!)
The powerful benefits of incorporating a healthy diet for you and your dog

An easy and fun way to make homemade dog treats for your own dog or to give as client holiday or pet birthday gifts

What challenges get in the way of people eating healthy and how to get past them in order to create a healthier diet

Practical tips for busy pet business owners who want to plan meals at the beginning of the week to create ease throughout the workweek

How and where to store the homemade dog treats you make so they last longer and are as nutrient-rich as the day you made them

And much more!
Trish King
September 15, 2018
How Pet Professionals Can Skillfully Handle Dogs (and the Dog's Human Parents!)
The most important aspects of dog handling and behavior

The sad incident that led Trish to the world of dog training

How to win trust with a fear-aggressive dog

How to avoid being bitten (and how to emotionally and physically prepare yourself to get back to working with dogs if you have been)

Best practices for dog walkers to handle very strong or energetic dogs

How to work most effectively with your human clients

And more!
Chess Edwards
September 16, 2018
Using Healthy Living and Eating to Create Energy for Optimal Living (and Running Your Business)
How to have as much energy as the dogs you care for do

What one action when done first thing in the morning will start your day off with vim and vigor

Foods to eat (and eliminate) to feel vitally alive

How eating healthfully can transform you as well as your family and friends

On-camera preparation of The World's Greatest Kale Salad!

And much more!
Adam Toporek
September 16, 2018
Customer Service Tips to Keep Your Pet Business Clients Happy and Coming Back for More
Why customer service is so crucial for pet business owners

How pet business owners can approach creating great customer service experiences

Whether or not it's worth it to give free items to upset customers

How pet business owners can improve their customer communication

Where most small businesses stumble with customer service

And much more!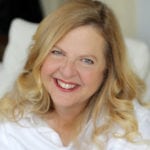 SARK
September 17, 2018
How To Get the Spark Back in Your Business To Reenergize and Create a Succulent, Thriving Business
What "succulence" is and how to bring it into your pet business

Tangible tips to get you out of limited thinking and into a greater vision for your business and your life

The best advice that SARK has received from her mentors and how it can help you create an amazing business that thrives

Why going after work/life balance often doesn't work and a better way to manage your work and life

The proven cure for burnout

And more!
Susan Jackson
September 17, 2018
Using Pinterest and Instagram to Gain Clients and More Exposure For Your Pet Business
How to best use visual content to reach your target audiences and get results for your business

Which platforms are the best for pet business owners to focus on when planning a visual marketing strategy

How to set up your Pinterest and Instagram accounts and how best to manage your activity

Specific strategies that help pet-related content get discovered on Pinterest and Instagram

How to create more buzz for your pet business using visually oriented social media sites

And much more!
Ian Dunbar
September 18, 2018
Q & A with Ian Dunbar:  The Dog Training Legend Shares His Most Valuable Insights for Pet Professionals
How pet sitters and dog walkers can maximize their impact when doing pet visits with dogs who have behavioral issues

Ways to alleviate reactivity to thunderstorms and fireworks for your own dog and your clients' dogs

How to stop unwanted barking

How to build confidence in shy and fearful dogs

How to best introduce a new dog into a multi-pet household

And much more!
Trish Witkowski
September 18, 2018
Inexpensive Mail Ideas to Reach Potential Customers (Yes, Snail Mail is Powerful!)
Why marketing via snail mail is incredibly powerful for your business

How your pet business can stand out in the mail without spending a lot of money

The most important elements to include when you are doing mail marketing

How to best combine mail and email marketing campaigns for optimal success

How often you should do a snail-mail marketing campaign

And much more!
BONUS SEGMENT: Kristin Morrison
September 19, 2018
The Pet Business Coach Answers Your Business Questions!
How to handle client requests when you are afraid of certain dog breeds

Discover ways to navigate client challenges

Best ways to market your pet business in order to grow your client base

How to stay active on social media without it taking up all your time

When it's time to get a pet business software sytem to handle the data management

Extras to do for your clients to set your business above the rest

And much more!
Paul Mann
September 19, 2018
All About Franchising: How to Turn Your Pet Business into a Franchise and What's Involved In Buying a Franchise
What's required to turn your own pet business into a franchise

Challenges and gifts that come from creating a franchise

If you are the type of person that is best suited to start a pet business vs. buy a franchise

Benefits of buying a franchise instead of starting your own business

And much more!
Patti Moran
September 20, 2018
How to Create a Profitable and Empowered Pet Business
Questions all pet business owners should be asking themselves

Why it's useless to worry about your competitors

Areas that many pet business owners tend to cut corners—and why you shouldn't

The top 5 ways to establish a solid pet business foundation

Tips for long-term pet business success

And much more!
Mike Bridavsky
September 20, 2018
Advice For Pet Business Owners… From the Most Famous Cat on the Planet: Lil Bub
Where Lil Bub came from and how she got to be so well known

Why her tongue sticks out

Who the celebrities are that have a special friendship with Lil Bub

What an average day in the life of Lil Bub is like

The powerful, life-changing work that Mike and Lil Bub are doing in the world (and how you can help support that work)

What Lil Bub wants to tell pet business owners

And much more!
Marc Allen
September 21, 2018
How to Use the Millionaire Mindset to Change Your Business - and Your Life
What happened to Marc to cause him to make a shift from poverty to millionaire

How Marc became a "lazy" entrepreneur who is wildly successful (and how you can, too)

What to do if you are struggling financially and/or if you think that financial prosperity can happen for others but not you

The single most important action Marc took to turn his life around

Baby steps you can take today that can lead to giant financial leaps

And much more!
Denise Fleck
September 21, 2018
What Every Pet Business Owner Needs to Know About First Aid
Common situations in which it is extremely helpful for pet business owners to know first aid

How to calm yourself down in order to more skillfully handle an animal emergency

Mistakes people make when providing first aid to pets

Supplies that every pet business owner must have in their pet first-aid kit

How pet business owners can help clients be better prepared for pet emergencies

Simple first-aid tips that help pet professionals skillfully navigate pet emergencies

And much more!
BONUS SEGMENT: Kristin Morrison
September 22, 2018
How To Thrive In Your Pet Business (and In Your Life)
How to put the pieces together to make the business work in a congruent way

Why selling your service or taking actions to uplevel your business probably won't work if you aren't doing this one action

How to take in positive and negative feedback from clients (it's probably not what you might think)

Some of the hardest issues facing pet business owners today and what to do about those issues

And much more!
Marina Smerling
September 22, 2018
How to Deal With Difficult Or Angry Clients & Staff
How to cultivate compassion in the midst of frustration, anger, and fear

The secret to identifying what matters most to you in your business, personal life, and relationships

How to create the confidence to have difficult conversations

How to skillfully communicate in spite of differences of opinion

To create sustainable solutions that work for everyone involved, including you

And much more!
Steve Dale
September 23, 2018
How To Encourage Happy Feline Clients and How To Market Your Pet Business for Cats
Some of the misconceptions around cats and how knowing those can benefit your pet care business

How pet business owners can enrich the lives of the cats they care for and their humans

How to understand the various behavior problems that some cats have and skillfully deal with them

How pet care professionals can build a thriving cat care business

How to discover the art of cultivating happy cat and human clients

And much more!
Susan Bross
September 23, 2018
How to Take the Stress and Strain Out of Your Relationship with Money
Why financial struggle is not about the money (and what it's really about)

How to cultivate a collaborative relationship with money and your finances

How to create your Ideal Lifestyle, Financial Equilibrium, and a healthier relationship overall with money

How to discover the "money gremlins" that keep you stuck and making the same financial mistakes over and over

How to bust the myth that fun costs money and discover fun things to do that are low cost and free

How to fund your business and personal "want tos" along with your "have tos"

And much more!
Mary Jeanne Vincent
September 23, 2018
Simple Ways to Use LinkedIn to Optimize Your Pet Business and Get More Clients
Why pet professionals should be on LinkedIn

LinkedIn's most important benefits and features

How pet business owners can make their profile stand out from their competitors'

How to work with and effectively manage your LinkedIn account so you don't waste time

Empowering tips for making the most of LinkedIn privacy controls

Mistakes that pet business owners may make when using LinkedIn

And much more!
Lisa Taron
September 24, 2018
How to Make Your Business Blog Profitable, Easy and Fun to Write
Why, as a pet business owner, it's so important that you have a blog

What makes a blog successful

How to create time to blog (even if you think you don't have time)

How to make blogging fun (yes, you read that right)

How to make money from your blog

And much more!
George Kao
September 24, 2018
How to Grow Your Pet Business Using Content Marketing
The concept of Time Placeholders and how they can be the key to spending your time wisely

How to stop feeling overwhelmed and actually get the important things done

Create Knowledge Placeholders to prevent scattered notes and wasted time

Why Time Logging is a powerful practice you should do at least once a year to sharpen awareness of your most important resource

How to create wiser rhythms of renewal in your life so that running your business becomes more joyful and sustainable for you

And much more!
Andrea Arden
September 25, 2018
Secrets for Pet Business Success
How Andrea was "discovered" by TV producers and what might help you get discovered too (and you probably rarely do it!)

The best business advice she ever received and how it changed her business

How to emotionally deal with negative Yelp and other online reviews

Andrea's top three secrets for pet business success

What to do to keep your business running smoothly

And much more!
Jen Louden
September 25, 2018
Self Care for Busy Pet Business Owners
How busy pet business owners can best schedule self-care into their already full schedules

Daily practices that are ultra helpful for those who are burned out

The one self-care practice that is sure to rejuvenate you

How to best take care of yourself during the crazy, busy times

Quick self-care remedies that pet business owners can do in 10-15 minutes to feel refreshed and renewed

And much more!
Want unlimited access to the conference speaker videos? Click to get lifetime, unlimited access to the conference speaker video package. 
Not getting our emails? Click to go to the email troubleshooting page.
Not yet signed up for conference? Click to go to the conference home page.
Have questions? Visit our FAQ page to answer common questions and to make sure our emails don't go in your spam folder!
We Are On Social Media! Connect With Us Here: