How to Work Best With The Humans In Your Pet Business

A lot of pet business owners focus on the pets in their business and often forget that it's also important to cultivate a relationship with the pet owners. It can also be helpful to know why that particular client owns a pet in order to most easily fulfill the needs of caring for that pet. In this segment, Martin will explain the various stages of building relationships with your human clients and share important points when you first meet a client.
In This Segment You Will Learn:
Why the dog business is really a people business

How to understand the stages of building relationships with your clients

How to know the main reasons that your particular clients own a pet and why that's important in your pet business

How to discover the most important points to consider when conducting a meet-and-greet with a client for the first time

How to best deal with a client who is resistant to your suggestions

And much more!
Kristin's Musings:
I first met Martin a couple of years ago when he invited me to speak at the International Association of Canine Professionals (IACP) annual conference in Alexandria, Virginia. I have to say: meeting him in person was pure delight. He's got fun, big energy, and every time I saw him at the conference, he always had a huge crowd of people laughing with him.
Martin has been working with dogs and their humans for many years, and he's also a very astute businessman. And, like I said, he's also a guy who likes to laugh and have fun, and he brings that playful part of his personality into a lot of his client interactions (and you'll see some of that here, too).
This video is viewable for ONLY 24 hours:
From Monday, September 14th at 10am PDT until 10am PDT on Tuesday, September 15th.


Don't have time to watch the whole video right now? No problem! Click now to purchase the entire conference speaker video series at a very low price.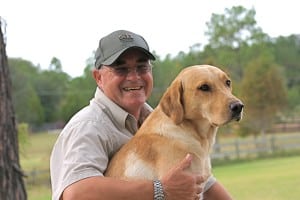 Martin Deeley
Martin Deeley is a companion dog trainer and writer and commentator.
Martin has been training dogs for almost 40 years. He is the only journalist ever granted a personal interview with Queen Elizabeth II. Martin considers this interview the greatest honor of his life because it reflected the confidence and trust that Her Majesty had in his integrity to fairly and honestly publicly portray her, her love of dogs, and the effect they have had in her life. This rare and unique interview was published in the leading British newspaper The Sunday Express, Britain's leading country sportsman's magazine.
In 2002, Martin was presented with the Dog Writers Association of America Special Award for the Best Training Article of 2001. Crowood Press published a revision of Working Gundogs in May 2009 and has the foreword written by Cesar Millan. Martin is on the Board of the Dog Writers Association of America.
We'd Love to Hear From You!
(You need to be logged in to Facebook to read comments below and to post your comments.)
Share Your Insights With Us Below:
If you aren't on Facebook, we want you to be included in the conversation if you would like. You can post your comments below.