Using the Power of Mindfulness To Create More Ease In Your Life (and Business!)

Diana Winston knows a lot about mindfulness and meditation - she's the director of mindfulness education at the world-renowned Mindfulness Research Center at UCLA. Most people are aware that practicing meditation and mindfulness can be good for life, and recent studies have shown that practicing meditation and mindfulness can be very beneficial in running a successful business, too. We've purposefully aired this on a weekend day, so you could take some time to watch this and slow down. Enjoy!
In This Segment You Will Learn:
What mindfulness is (and what it's not)

How mindfulness and meditation can help your life and business

Tips for meditation for those new to meditation

Suggestions for those who can't seem to quiet their monkey mind

Tangible ways to bring mindfulness into your daily life

And much more!
Kristin's Musings:
I met Diana many years ago as she was preparing to leave her beautiful, rent-controlled apartment in San Francisco to take a leap of faith into her new job at UCLA. In spite of the very big change she was making, Diana was at peace, grounded and centered. It was inspiring to be around her. When I interviewed her for the conference, I was brought back to a moment when I was with her at her apartment a couple weeks before she was moving.  (Did I mention her apartment was beautiful? And under rent-control?) There she was, sitting on her sofa, with boxes all around her (moving is such an upheaval!), and I remember she was smiling this gorgeous, peaceful smile in spite of the chaos that was around her. It was beautiful. Diana's presence embodies peace, and I'm looking forward for you to experience some of her peace today. She'll be the first to tell you that it comes from lots of mindfulness practice and meditation!
This video is viewable for ONLY 24 hours:
From Sunday, September 13th at 10am PDT until 10am PDT on Monday, September 14th.


Don't have time to watch the whole video right now? No problem! Click now to purchase the entire conference speaker video series at a very low price.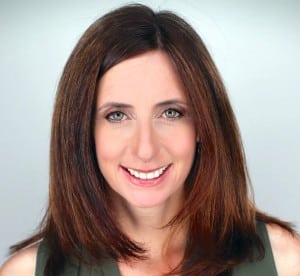 Diana Winston
Diana Winston is the Director of Mindfulness Education at UCLA Semel Institute's Mindful Awareness Research Center (MARC) and the co-author, with Susan Smalley PhD, of Fully Present, the Science, Art and Practice of Mindfulness (DaCapo, 2010).
She teaches mindful awareness practices to the general public to promote health and well-being. Called by the LA Times "one of the nation's best-known teachers of mindfulness," she has taught mindfulness since 1993 in a variety of settings including hospitals, universities, corporations, nonprofits, and schools in the U.S. and Asia. She also trains mindfulness facilitators worldwide.
Diana's work has been mentioned in The New York Times, O Magazine, Newsweek, The Los Angeles Times, Allure, Women's Health, and in a variety of magazines, books, and journals. She is also the author of Wide Awake (Perigee Books, 2003) for teens, the CD "Mindful Meditations," and has published numerous articles on mindfulness. Diana is a member of the Teacher's Council at Spirit Rock Meditation Center in Northern California. She is a graduate of Brown University and has been practicing mindfulness meditation since 1989, including a year as a Buddhist nun in Burma. Currently, Diana's most challenging and rewarding practice involves trying to mindfully parent a five-year-old.
We'd Love to Hear From You!
(You need to be logged in to Facebook to read comments below and to post your comments.)
Share Your Insights With Us Below:
If you aren't on Facebook, we want you to be included in the conversation if you would like. You can post your comments below.