Welcome! You are now registered for the Prosperous Pet Business Online Conference. I'm Kristin Morrison and I will be your host for this transformational conference. I'm so happy that you are joining us. 


The conference starts on Tuesday, September 8, 2015 and will run for 2+ weeks. We'll be sending you details about the conference as it gets closer. We are so happy you are joining us.
Also, if you don't get your 'Welcome Email' from us in the next 2 minutes, look in your spam folder.
Alternatively, if you have a Gmail account be sure to look in your 'promotions' tab as sometimes our emails end up there in Gmail. We want to make sure you get our emails with the speaker videos!
And just a head's up: we will be sending you 3-4 emails a month between now and the conference start date to alert you to our webinars and also to give you tips and tools so that you can run your most successful pet business. Stay tuned!
Thanks, 
---
Victoria Stilwell

Victoria Stilwell is a world-renowned dog trainer best known as the star of the international hit TV series It's Me or the Dog. Having filmed over 110 episodes since 2005, Stilwell is able to reach audiences in over 100 countries with her philosophy of positive training methods. A best-selling author, Stilwell appears frequently in the media and is widely recognized as a leader in the field of animal behavior. A passionate advocate for positive dog training methods, Stilwell is the Editor-in-Chief of Positively.com, the founder of the Victoria Stilwell Academy for Dog Training & Behavior, and the CEO of Victoria Stilwell Positively Dog Training – the world's premier global network of positive reinforcement dog trainers.
The recipient of multiple awards, Stilwell is committed to helping the cause of animal rescue and rehabilitation and is heavily involved organizations around the world to increase awareness of puppy mills, dogfighting, animal abuse, pet overpopulation, dog bite prevention and other animal-related causes, but she is best known as a champion for force-free positive reinforcement dog training methods. She is a National Ambassador for the American Humane Association and serves on the Advisory Boards of RedRover, DogTV, Dognition and Canine Assistants.
Dr. Ian Dunbar
In 1982, Dr. Dunbar designed and taught the world's very first off-leash puppy socialization and training classes — SIRIUS® Puppy Training. Subsequently, he created and developed the San Francisco SPCA's Animal Behavior Department, the American Kennel Club's Gazette "Behavior" column, which he wrote for seven years, and the K9 GAMES®, which were first held in San Francisco in 1993 and continue as annual events in Japan and Europe. He hosted the popular UK television series Dogs With Dunbar for five seasons and has appeared on numerous radio and television programs, including the Today Show (US) and Dash Village (Japan).
Additionally, Dr. Dunbar has consulted on a variety of movies — full-length features, documentaries and animation (including Pixar's UP) and he has twice spoken at the prestigious eg Conference (TED). Over the past 40 years, Dr. Dunbar has given well over 1000 one-day seminars and workshops for dog trainers and veterinarians in an effort to popularize off-leash puppy socialization classes, temperament modification, and owner-friendly and dog-friendly dog training.
Patti Moran
Patti Moran developed pet sitting as a profession after starting her own pet-sitting business in North Carolina in 1983. After word of her business spread to other parts of the United States, Moran was prompted to put her how-to advice on paper; the premier reference, Pet Sitting for Profit, was published in 1987. As others joined her in the profession, Moran began the National Association of Pet Sitters in 1989 and also founded Pet Sitters International in 1994. With 7,000 member businesses, PSI is the leading educational organization for professional pet sitters in the world.
Diana Winston is the Director of Mindfulness Education at UCLA Semel Institute's Mindful Awareness Research Center (MARC) and the co-author, with Susan Smalley PhD, of Fully Present, the Science, Art and Practice of Mindfulness (DaCapo, 2010).
She teaches mindful awareness practices to the general public to promote health and well-being. Called by the LA Times "one of the nation's best-known teachers of mindfulness," she has taught mindfulness since 1993 in a variety of settings including hospitals, universities, corporations, non profits, and schools in the US and Asia. She also trains mindfulness facilitators worldwide.
Diana's work has been mentioned in the New York Times, O Magazine, Newsweek, the Los Angeles Times, Allure, Women's Health, and in a variety of magazines, books, and journals. She is also the author of Wide Awake (Perigee Books, 2003) for teens, the CD "Mindful Meditations," and has published numerous articles on mindfulness. Diana is a member of the Teacher's Council at Spirit Rock Meditation Center in Northern California. She is a graduate of Brown University and has been practicing mindfulness meditation since 1989, including a year as a Buddhist nun in Burma. Currently Diana's most challenging and rewarding practice involves trying to mindfully parent a five-year-old.
Andrea Arden
Andrea Arden is an Animal Planet pet expert and cast member on Dogs101, Cats101, America's Cutest Pet, and Underdog to Wonderdog. Her extensive media experience also includes the Today Show, Live with Kelly & Michael, 20/20, Dateline NBC, Nightline, The View, and the Emmy Award winning Pet Department on FX. Andrea is also a professional speaker, and author of Dog Friendly Dog Training, Barron's Dog Training Bible, Train Your Dog the Lazy Way, and The Little Book of Dog Tricks. 
Jen Louden

Jennifer Louden is a personal growth pioneer who helped launch the self-care movement with her first book, The Woman's Comfort Book. She's the author of 7 additional books on well-being and whole living: The Couple's Comfort Book, The Pregnant Woman's Comfort Book, The Woman's Retreat Book, Comfort Secrets for Busy Women (The Comfort Queen's Guide to Life in hardcover), The Life Organizer, and A Year of Daily Joy. There are about a million copies of her books in print in 9 languages.
Jennifer has spoken around the U.S., Canada and Europe, written a national magazine column for a Martha Stewart magazine, been profiled or quoted in dozens of major magazines, and appeared on hundreds of TV and radio shows, even on Oprah. Jennifer has been teaching retreats and leading workshops since 1992, and creating vibrant on-line communities and innovative learning experiences since 2000. She married her second husband at 50, and is the very proud mom of Lillian and very proud bonus mom to Aidan.
Filip Galetic
Filip Galetic is an independent digital marketing consultant, author of a bestselling Kindle e-book on social media marketing, speaker, and freedom hacker. He enjoys retro synthesizer music, gourmet burgers and coffee.
Susan Bross is a nationally accredited financial counselor and money coach. Since 1992, she has helped her clients develop a healthy relationship with money by teaching them essential money management skills and get in touch with the attitudes and beliefs that are driving their current behavior. Counseling individuals, couples and entrepreneurial businesses, Ms. Bross improves her clients' financial lives by helping them earn what they deserve, live within their income while getting their needs and wants met, and have debt prevention in place. She is the author of "7 Keys to Take Charge, Take Action and Live a Struggle-Free Financial Life" and "When I Do Becomes I Don't."
Martin Deeley is a companion dog trainer and writer and commentator.
Martin has been training dogs for almost 40 years. He is the only journalist ever granted a personal interview with Queen Elizabeth II. Martin considers this interview the greatest honor of his life because it reflected the confidence and trust that Her Majesty had in his integrity to fairly and honestly publicly portray her, her love of dogs, and the effect they have had in her life. This rare and unique interview was published in the leading British newspaper The Sunday Express, Britain's leading country sportsman's magazine.
In 2002, Martin was presented with the Dog Writers Association of America Special Award for the Best Training Article of 2001. Crowood Press published a revision of Working Gundogs in May 2009 and has the foreword written by Cesar Millan. Martin is on the Board of the Dog Writers Association of America.
Marina Smerling is a trainer and communication coach with Bay Area Nonviolent Communication. Drawing upon a decade of training in Nonviolent Communication (NVC), Marina shepherds families, couples, and individuals in not just surviving, but thriving through communication and relationship challenges, both personal and professional.
Marina's counseling work specializes in transforming age-old patterns of shame into self-love, and supporting women in bringing both honesty and heart to their relationships.
Marina is also a former attorney and co-founder of WiseHeart Lawyering. 
George Kao

George Kao is a speaker and coach on the topics of Authentic Marketing and Joyful Productivity for solopreneurs. More than 1,000 business owners have taken part in his innovative coaching programs to stabilize their income, expand their visibility online, and create more freedom and joy in their business. Over the past 7 years he has been a featured guest on many webinars, telesummits, and podcasts. He generously and freely shares his best business tips daily on his Facebook, LinkedIn, Google+, and Twitter profiles. George lives with his wife Kim in San Francisco and they are lucky to live with 2 cats and a dog.
Alicia Dattner
After a dozen years of doing standup comedy, Alicia Dattner has been racking up awards for her humorous, insightful one-woman shows. She enjoys helping business owners lighten up and live life more creatively and spontaneously. Her sold-out hit shows and extended runs have garnered her "Best Comedian 2013″ -SF Weekly, "Best Storyteller" -Off-Broadway NY Solo Festival, "Best of the Fringe" "Best Female Solo Show", -SF Fringe Festival, "Best Local Comedian" -East Bay Express and more. The SF Guardian called her "Goofy, messy, and fun!" The LA Theater Review says she's "Charming, likable, and funny!" 
Mentored by several talented comedians over the years, W. Kamau Bell (HBO, FX), Eugene Mirman (Flight of the Conchords), and Bill Santiago (Huffington Post, CNN, Comedy Central), Alicia's played at clubs like The Improv and Gotham Comedy Club, in San Francisco, New York, Hollywood, Bombay, Chennai, and London.
Alicia has appeared on NPR, The Wall Street Journal, San Francisco Examiner, San Francisco Chronicle, East Bay Express, The Lady Brain Show, J Magazine, BeliefNET, Elephant Journal, Elevate, Inspyr, Integral Yoga Magazine, The Mindful Word, Awaken.com, Taoish.com, and more.
As the Conversion Educator at LeadPages™, Tim Paige spends his days helping business owners, entrepreneurs, and marketers utilize the billions of data points from LeadPages™ so they can increase revenue, grow their lists, and further scale up their businesses. You've likely heard his voice as the host of LeadPages™ official podcast, ConversionCast, on stage at several live events, or as the host of one of over 300 LeadPages™ webinars in the past 18 months. Since Tim joined the LeadPages team, he has also helped LeadPages generate over 30,000 paying customers, and 100,000 new leads. 
Chess Edwards
Chess Edwards is an international Guide for Optimal Living. Whether it be guiding personal development journeys in some of the world's most inspiring locations, coaching business leaders to discover their most potent leadership skills, facilitating corporate team development processes or coaching individuals to create their most vibrant & fulfilling lives, Chess brings courageous awareness to the life skills that enliven and unlock full potential.
His focus on creating solid foundations of health, mindfulness and commitment draws upon a lifetime of meditation, photography, healthy & creative cooking, physical vitality and worldwide adventure travel.
"As a guide, my work is to assist people on their journey through challenging conditions and deliver them to an empowered vantage point of fresh perspectives, clarity & the actualization of human potential." 
Susan Wenner Jackson

Susan Wenner Jackson is the VP of content partnerships for Ahalogy, a technology startup company focused on delivering results from Pinterest and beyond. She heads up the Ahalogy Content Network, a partnership with the web's top bloggers, writers, photographers and designers creating amazing content. Susan co-founded the blog Working Moms Against Guilt and is a regular contributor to iBlog Magazine. She earned a master's degree at Northwestern University's Medill School of Journalism, and a bachelor's degree in journalism at Miami University. She's worked as a newspaper reporter, magazine editor, PR professional, copywriter and social media consultant. Susan lives with her husband, two children and puppy in Cincinnati, Ohio. 
Yvonne DiVita
Yvonne DiVita is an active blogger and social media professional with a passionate desire to help women everywhere achieve their highest goals.
Her women's business blog, Lipsticking, was a leader in the women's space online, focused on marketing to women, women's issues, women in business, and lifestyle advice. Her work in that arena led her to the pet community, after meeting the Interactive Marketing Director of Nestle Purina and pitching him a blog. For several years, Yvonne and her husband, Tom, were the Purina bloggers.
Steve Dale
Steve Dale, CABC (certified animal behavior consultant), reaches more pet owners than any other pet journalist in America.
Steve writes a twice-weekly syndicated newspaper column (Tribune Content Agency, since 1995); He is the host of two nationally syndicated radio shows, Steve Dale's Pet World and The Pet Minute (together heard on over 100 radio stations, syndicated Black Dog Radio Productions, since 2005). He's also a special contributor and program host, Steve Dale's Pet World, on WGN Radio, Chicago. And he formerly hosted nationally broadcast Animal Planet Radio.
He's a Chicago Tribune blogger and contributes blogs on various other websites.
On TV he's appeared on The Oprah Winfrey Show; National Geographic Explorer; Pets Part of the Family (PBS), Fox News, various Animal Planet Shows and many others.
For several years, Steve was a regular contributor to Superstation WGN-TV morning news, then appeared regularly on WMAQ-TV, Chicago. Currently, he's a contributor to syndicated HouseSmarts TV.
In print, he's been quoted in the Wall Street Journal, USA Today, Los Angeles Times, Redbook, and various veterinary publications.
Steve is the author of eBooks, "Good Dog!" and "Good Cat!" (Chicago Tribune, 2011). He's the author of several other print books including "DogGone Chicago" and "American Zoos."
Steve was a contributing editor USA Weekend (2002 to 2014), and regular columnist at Cat Fancy magazine (2006 to 2014), and has written for a long list of magazines, from People to Dog World (where he was a columnist). He's currently a columnist for CATster and Rescue Proud.
Jessica Abernathy
Jessica Abernathy is a passionate pet lover and animal advocate who has a decade of experience in pet care!
After working in a completely different capacity as a hair salon owner, Jessica took a leap of faith and pursued her passion of working with pets and running her own business.
In addition to owning/operating two successful pet sitting business located in Chicago, IL Professional Pet Sitter, Inc. and Chicagoland Cat Sitters, Abernathy is President Elect of the ONLY national non-profit organization for professional pet sitters, the National Association of Professional Pet Sitters, NAPPS.
Entrepreneurship has led Jessica on an incredibly rewarding journey.
Gene Sower
Gene Sower founded Internet marketing company Samson Media in 2006.
Samson Media provides digital marketing, website design, email marketing, search engine optimization (SEO) and online video production and distribution services.
Before founding Samson Media in late 2006, Gene's background was in producing various forms of broadcast video communications projects for Fortune 500 companies.
Since 2001, Gene has helped to launch two companies and built and sold a third Internet business and currently helps small to medium-sized businesses establish an Internet presence and improve their search engine rankings.
Gene is also an annual presenter at the Super Zoo pet trade show in Las Vegas and frequently speaks about Internet marketing topics as they relate to small business.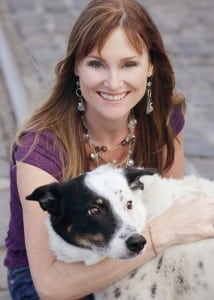 Kristin Morrison
Kristin Morrison is the founder and host of the Prosperous Pet Business Online Conference. She has coached thousands of pet business owners from around the world through webinars and coaching sessions and is a nationally recognized pet business conference speaker.
Kristin is the author of "Six-Figure Pet Sitting" and "Six-Figure Pet Business" and creator of 40+ empowering pet business products for pet sitters, dog walkers, pet groomers and dog trainers. She is the founder of Six-Figure Pet Business Academy and Six-Figure Pet Sitting Academy. Kristin enjoys making business easy, fun and (very!) lucrative for pet business owners.
We Are On Social Media! Connect With Us Here:
Have questions?
Visit our FAQ page to answer common questions and to make sure our emails don't go in your spam folder!