Join Thousands of Pet Business Owners From Around the World & Over 20+
Top Business Experts to Grow the Pet Business of Your Dreams!
Sign Up for this Free

Transformational Event Now
Sign Up Now For This FREE Online Conference
Your information is safe with us. We will never sell it or give it away. Promise!
Our Speakers Have Been Seen On:
Arden Moore – The Pawsitive Coach™ – happily wears many "collars" in the pet world: radio show host, author, professional speaker, editor, media consultant, dog/cat behavior consultant and master pet first aid instructor.
Arden is the founder of Four Legged Life, an online pet community, and creator of National Dog Party Day, an annual event that raises money for pet charities and brings out the playful party animal in people and their dogs. 
Trish has been a professional in the animal world for over 25 years.   As Director of the Behavior & Training Department at the Marin Humane Society, she built a department known throughout the United States for its quality.  Trish established the Canine Behavior Academy at MHS for new or interested trainers.   She currently teaches the Academy of Dog Behavior, hosted by Humane Society Silicon valley, and teaches workshops and seminars on behavior, canine management, temperament assessment, and handling difficult dogs, among other topics. In addition, she and her partner own Animal Behavior Associates, consulting with and helping dogs and their owners.
Chess Edwards is an international Guide for Optimal Living. Whether it be guiding personal development journeys in some of the world's most inspiring locations, coaching business leaders to discover their most potent leadership skills, facilitating corporate team development processes or coaching individuals to create their most vibrant & fulfilling lives, Chess brings courageous awareness to the life skills that enliven and unlock full potential.
His focus on creating solid foundations of health, mindfulness and commitment draws upon a lifetime of meditation, photography, healthy & creative cooking, physical vitality and worldwide adventure travel.
"As a guide, my work is to assist people on their journey through challenging conditions and deliver them to an empowered vantage point of fresh perspectives, clarity & the actualization of human potential." 
After a dozen years of doing standup comedy, Alicia Dattner has been racking up awards for her humorous, insightful one-woman shows. She enjoys helping business owners lighten up and live life more creatively and spontaneously. Her sold-out hit shows and extended runs have garnered her "Best Comedian 2013″ -SF Weekly, "Best Storyteller" -Off-Broadway NY Solo Festival, "Best of the Fringe" "Best Female Solo Show", -SF Fringe Festival, "Best Local Comedian" -East Bay Express and more. The SF Guardian called her "Goofy, messy, and fun!" The LA Theater Review says she's "Charming, likable, and funny!" 
Patti Moran developed pet sitting as a profession after starting her own pet-sitting business in North Carolina in 1983. After word of her business spread to other parts of the United States, Moran was prompted to put her how-to advice on paper; the premier reference, Pet Sitting for Profit, was published in 1987. As others joined her in the profession, Moran began the National Association of Pet Sitters in 1989 and also founded Pet Sitters International in 1994. With 7,000 member businesses, PSI is the leading educational organization for professional pet sitters in the world.
Dee currently serves as head trainer and CEO of Applause Your Paws, Inc., Miami's largest privately owned positive dog training company.  Her company's mission is to help dog owners improve their quality of life through enjoyable, connected relationships with their canine companions by providing engaging, positive education and non-intimidating training so that in any environment they can have the well-behaved dog they always wanted. Although Dee dedicates her training time to helping clients with their canine behavior concerns, the thing she is most passionate about is developing her business. 
Caroline Golon is the president of High Paw Media, a content development firm that helps businesses and organizations in the pet industry share dynamic, inspiring content with their audiences. 
Golon spends her days researching and writing about pets for clients and for her own blogs, including www.romeothecat.com where she's raised more than $85,000 for homeless pets, and www.crayonsandcollars.com, focused on busy families with pets. Golon is also a regular contributor to Vetstreet.com and Petfinder. 
Rita Reimers is a well-known Cat Behaviorist, offering nationwide cat behavior counseling services through her company, The Cat Analyst. She is Founding CEO of Just For Cats Pet Sitting, with locations in Beverly Hills CA and in Charlotte NC.
After the sudden death of her beloved cat Sadie, Rita shared her grief in her book "Sadie's Heart; A Story of Pet Love, Loss, and Grief Recovery". Her upcoming book "Oh Behave! The Cat Analyst's Approach to Feline Behavior Correction" is due out in 2014. Rita has been featured in CAT FANCY, CATS USA ANNUAL, and KITTENS USA ANNUAL. 
Jerrod Sessler is the founder and CEO of HomeTask, Inc., a multi-brand, service-focused franchisor as well as Pet Butler, a successful Pooper Scooper franchise as well as three other highly successful franchises. Born in 1969, Sessler has always had a passion for innovation and leadership. At four years old, Sessler told his mom that he wanted to drive a racecar and in 1998 that dream came true when he started racing as a NASCAR driver. After serving as a Navy Petty Officer and then as an engineer at Intel Corporation Sessler's life came to a screeching halt when he was diagnosed with stage four metastasized melanoma. Sessler was given a 5% chance of life and opted to pursue alternative treatment by moving to a plant-based diet. Now, almost ten years after his grim diagnosis, Sessler is cancer free and full of life. 
In 1982, Dr. Dunbar designed and taught the world's very first off-leash puppy socialization and training classes — SIRIUS® Puppy Training. Subsequently, he created and developed the San Francisco SPCA's Animal Behavior Department, the American Kennel Club's Gazette "Behavior" column, which he wrote for seven years, and the K9 GAMES®, which were first held in San Francisco in 1993 and continue as annual events in Japan and Europe. He hosted the popular UK television series Dogs With Dunbar for five seasons and has appeared on numerous radio and television programs, including the Today Show (US) and Dash Village (Japan). 
Additionally, Dr. Dunbar has consulted on a variety of movies — full-length features, documentaries and animation (including Pixar's UP) and he has twice spoken at the prestigious eg Conference (TED).  Over the past 40 years, Dr. Dunbar has given well over 1000 one-day seminars and workshops for dog trainers and veterinarians in an effort to popularize off-leash puppy socialization classes, temperament modification, and owner-friendly and dog-friendly dog training. 
Lisa Maria is a yoga teacher and author committed to sharing yoga as a guide to a fulfilling life of clarity, connection and contentment. A recurring guest on ABC TV's View from the Bay, Lisa's journalism background includes co-producing and co-hosting weekly talk radio shows, which featured numerous cultural visionaries including Deepak Chopra, Wayne Dyer and Marianne Williamson. Her articles have appeared in Yoga Journal, Fit Yoga, YogiTimes, Common Ground, Yoga Magazine UK and others. Lisa is the editor-at-large for Common Ground and leads weekly yoga classes, workshops and retreats.
Susan Briggs is founder of Crystal Canine and with over 14 years experience operating a large pet center, author and speaker is a recognized leader in the industry.
In 2009 her second book, Counting Noses, was published and inspired the Financial Health Check-up course. Through the online course or personal consulting her presentation style makes it easy for all owners to increase profits and feel more comfortable with their financial responsibilities.
The pet care industry is Susan's passion, but her professional career began as an auditor. She has a Masters of Accountancy and passed the CPA exam in 1984. 
The Pet Blog Lady (aka Lisa Taron) has followed her blogging passion for over 6 years now.  Her blog celebrates "all things pets", from heart-warming stories of the incredible human/animal bond and product reviews, to helpful tips for pet parents and silly musings about her life.   Her past work experiences including radio broadcasting and managing seniors homes.  She is an entrepreneur and a very, very proud dog Mom to her 13-year-old Bichon Frise, Oscar (aka Sir Fetch-a-lot); She lives in the Okanagan Valley in British Columbia and her popular blog gets thousands of viewers each day!
Therese Kopiwoda has worked in online communities/social media for over 20 years, and uses her success to help other business owners grow their online presence. She is the founder of www.SocialMediaHound.com and currently works primarily with owners of pet businesses as a WordPress web designer and social media consultant. 
Therese operated her own pet sitting business for 10 years, and is the founder and former owner of PetsitUSA, which she grew into one of the top online pet sitter directories. She has been interviewed for several news articles, podcasts, and has spoken at conferences including SXSW and the former Cyber Sitters United.
Thom Somes, also known as The Pet Safety Guy, is the president and founder of Pet Tech Productions, the first International Training Center dedicated to CPR, First Aid & Care for dogs and cats. Thom is a renowned author, speaker and trainer specifically in the field of health, wellness and safety for pets. 
Thom is the author of Knowing Your Pet's Health, A Guide to Optimal Wellness from Snout-To- Tail. This book is responsible for saving and improving thousands of pets' lives. It first debuted in Dear Abby in 2001. Thom and his Pet Tech team enjoy training pet owners and pet business owners on the health and safety of animals. 
Always having a love of animals and wanting to provide the best care for them, Tiffany established Pet and Home Care, LLC in 1999, starting out on her own with only one client. Now, over fifteen years later, she has grown her clientele to over 2,500 and has over 30 employees and two locations. Pet and Home Care's main branch is in Potomac, MD and they just launched the Los Angeles location. Tiffany takes great pride in offering the best pet and home care services available. Tiffany has also expanded the services that Pet and Home Care, LLC provides to include not only walks and in home visits, overnight care, doggy daycare and cage-less boarding, but to offer full service home care in Maryland as well. 
Paul Mann is the Founder and CEO of FETCH! Pet Care, the largest pet sitting franchise in the United States, serving thousands of clients in hundreds of cities and towns from coast to coast. Paul founded FETCH! Pet Care in 2002 as a San Francisco Bay Area local pet sitting and dog walking service, and, after experiencing rapid growth and profitability, launched this first-of-its-kind franchise-based business in 2004. Through Paul's leadership, FETCH! Pet Care has established itself as the nation's largest and most sophisticated professional pet care network. In his current capacity, Paul oversees all FETCH! Pet Care franchise sales, corporate marketing and communications.
Veronica Boutelle, MA Ed., CTC, is the founder of dog*tec, through which she has been helping dog professionals create their dream businesses since 2003. Her books include How To Run a Dog Business: Putting Your Career Where Your Heart Is, Minding Your Dog Business, and The Business of Dog Walking: How To Make a Living Doing What You Love. dog*tec's Dog Walking Academy program has raised the bar for professional dog walkers and is available in five countries and counting. Veronica is a sought-after speaker internationally and writes for multiple industry journals. She is the former Director of Behavior and Training for the San Francisco SPCA.
Andrea Arden is an Animal Planet pet expert and cast member on Dogs101, Cats101, America's Cutest Pet, and Underdog to Wonderdog.  Her extensive media experience also includes the Today Show, Live with Kelly & Michael, 20/20, Dateline NBC, Nightline, The View, and the Emmy Award winning Pet Department on FX. Andrea is also a professional speaker, and author of Dog Friendly Dog Training, Barron's Dog Training Bible, Train Your Dog the Lazy Way, and The Little Book of Dog Tricks.
Kristin Morrison is the founder and host of the Prosperous Pet Business Online Conference. She has coached thousands of pet business owners from around the world through webinars and coaching sessions and is a nationally recognized pet business conference speaker. Kristin is the author of "Six-Figure Pet Sitting" and "Six-Figure Pet Business" and creator of 40+ empowering pet business products for pet sitters, dog walkers, pet groomers and dog trainers. She is the founder of Six-Figure Pet Business Academy and Six-Figure Pet Sitting Academy. Kristin enjoys making business easy, fun and lucrative for pet business owners.
(Click on Speaker Photo for Bio)
The Conference Starts on September 22, 2014

Attend this FREE online pet business conference to learn how to grow your business from a fresh, new perspective to create your most empowered business and a rich, meaningful life. Watch, listen and learn from your computer and the comfort of your home or office!



The focus of the Prosperous Pet Business Online Conference is about business success. And it doesn't stop there. We'll also be providing tips and tools for your body, mind, and Spirit so you can completely transform your business and your life...at the same time. Prepare to be amazed.



Whether you are a dog trainer, pet sitter, pet groomer, dog walker or doggy day care owner, you will come away from this online conference inspired and ready to grow your pet business in a whole new way. 


Here's how the conference works: We release 1-2 expert video interviews a day for 2+ weeks starting Monday, September 22, 2014. You'll have 24 hours to watch, listen and learn from that day's expert speaker. Can't see all the daily videos? No worries. You'll have an opportunity to purchase the conference video package for a low price during the conference. Okay. Enough reading. It's time to rock your business. We are here to help you do that.
Sign Up Now For This FREE Online Conference
Your information is safe with us. We will never sell it or give it away. Promise!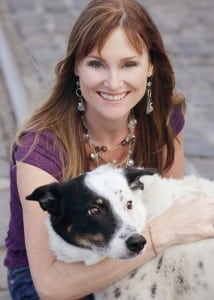 About The Founder and Host of The Conference:
Kristin Morrison started her pet sitting company in 1995 and it grew to be one of the largest pet care companies in the United States before she sold it in 2013. In the last few years of owning her pet care business, Kristin enjoyed freedom as a pet business owner by traveling for months at a time to India and Bali while her pet business ran without her. When she is not traveling, she assists thousands of pet business owners from across the United States, Canada, UK and Australia to create profitable businesses and empowered lives. Kristin is a nationally recognized speaker and has taught workshops at pet business conferences around the country. Kristin is the founder of Six-Figure Pet Business Academy and Six-Figure Pet Sitting Academy and the author of "Six-Figure Pet Sitting" and "Six-Figure Pet Business".