How to Create More Freedom in Your Pet Business and Your Life

Guess what? We get to create our reality through our words and actions. What kind of life do YOU want to create? Kristin made a decision one day, and it powerfully altered her business and her life. It's time for Kristin Morrison, the creator of the Prosperous Pet Business Online Conference, to be in the interviewee seat! Join Alicia Dattner, Kristin's long-time friend (and also one of the conference speakers on improv and humor in business) as she interviews Kristin. You get to be a fly on the wall: They are such good friends that they almost forgot you were watching.
In This Segment You Will Learn:
The surprising moment that propelled Kristin into the world of pet business years ago

Powerful morning practices that can help you live your life with intention and set the tone for ease and joy

How changing unconscious beliefs can help you make (a lot) more money (and have more fun making it!)

Some first steps that pet business owners can take to create more freedom in their business

The many gifts of creating a life filled with enough time and ease

And more!
Kristin's Musings:

It's funny, I was a bit nervous as I sat down to do this interview. And I was surprised to feel a little nervous because I've very much enjoyed speaking at various pet business conferences in the last few years. Here's the thing though: Alicia is one of my very closest friends, so I knew if anyone could have me feeling relaxed and forgetting I was on camera, it's Alicia. (If you saw Alicia's conference interview you know exactly what I mean!) I came away from my interview feeling like we'd just hung out at a coffee shop for a while. I wish for everyone out there a good friend like Alicia, one who makes you laugh and really "gets" you. We all need that!
This video is viewable for ONLY 24 hours:
From Tuesday, September 30th at 10am PDT

until 10am PDT on Wednesday, October 1st.


Don't have time to watch the whole video right now? No problem! Click now to purchase the entire conference speaker video series at a very low price.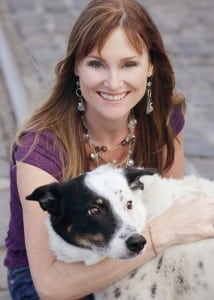 Kristin Morrison
Kristin Morrison is the founder and host of the Prosperous Pet Business Online Conference. She has coached thousands of pet business owners from around the world through her webinars and private and group coaching. She's also a nationally recognized pet business conference speaker. Kristin is the author of the books "Six-Figure Pet Sitting" and "Six-Figure Pet Business" and creator of 40+ empowering pet business products and recordings for pet sitters, dog walkers, pet groomers and dog trainers. She is the founder of Six-Figure Pet Business Academy and Six-Figure Pet Sitting Academy. Kristin enjoys making business easy, fun and lucrative for pet business owners.
We'd Love to Hear From You!
(You need to be logged in to Facebook to read comments below and to post your comments.)
Share Your Insights With Us Below: