This Year's Conference is Over but Don't Worry…The Complete Conference Video Package is Available and We've Also Got Upcoming Webinars and Programs to Rocket-Launch You And Your Pet Business To the Next Level!
Sign Up Now To Launch, Expand & Thrive!
Your information is safe with us. We will never sell it or give it away. Promise!




Click now to purchase the entire conference speaker video series at a very low price.



Empowering Education For Pet Business Owners…
to Expand, Launch and Thrive!

The focus of Prosperous Pet Business is about business success. And it doesn't stop there. We also provide tips and tools for your body, mind, and Spirit so you can completely transform your business and your life...at the same time. Prepare to be amazed.



Whether you are a dog trainer, pet sitter, pet groomer, dog walker or doggy day care owner, you will come away from our monthly webinars, 4-week programs and online conference inspired and ready to grow your pet business in a whole new way.
Here's how our webinars and programs work: We offer monthly webinars, Best Year Yet 4-Week JUMPSTART Program, CATAPULT! 4-Week Pet Business Success Program and an annual online conference all of which you can watch, listen and learn from the comfort of your home or office. If you are not able to attend a class as it is happening, sign up and let us know you need the replay link. We are here to make your (work)life easier! We also provide free tips and tools when you sign up for our Launch, Expand & Thrive newsletter. Okay. Enough reading. It's time to rock your business. We are here to help you do that.
Sign Up Now To Launch, Expand & Thrive!
Your information is safe with us. We will never sell it or give it away. Promise!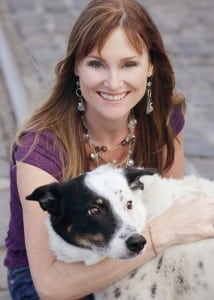 About The Founder:
Kristin Morrison started her pet sitting company in 1995 and it grew to be one of the largest pet care companies in the United States before she sold it in 2013. In the last few years of owning her pet care business, Kristin enjoyed freedom as a pet business owner by traveling for months at a time to India and Bali while her pet business ran without her. When she is not traveling, she assists thousands of pet business owners from across the United States, Canada, UK and Australia to create profitable businesses and empowered lives. Kristin is a nationally recognized speaker and has taught workshops at pet business conferences around the country. Kristin is the founder of Six-Figure Pet Business Academy and Six-Figure Pet Sitting Academy and the author of "Six-Figure Pet Sitting" and "Six-Figure Pet Business".