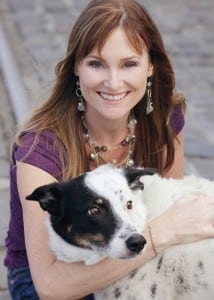 Hello There!
We are so glad you are joining us for the conference!  The conference is from September 28 - October 11, 2016.
Those who are signed up for the conference will receive daily emails from us with links to that day's speaker video (we'll be giving you 1-2 speaker videos a day). Each daily video will arrive in your inbox at about 10am Pacific and you'll have a full 24 hours to watch each daily speaker video.
Don't worry if you are not able to see all the speakers because you can purchase the conference video package for unlimited viewing during the conference.
---
Victoria Stilwell
"Calm Aggressive Dogs and Walk Without Fear with Victoria's Dog Training and Behavior Secrets"
Date: September 28, 2016
Jennifer Lee
"Creating a Powerful Pet Business Plan…From The Right Side Of Your Brain"
Date: September 29, 2016
Marcie Prohofsky
"How to Make Healthy Dog Treats For Your Dog (and For Client Gifts!)"
Date: October 1, 2016
Daniel Quagliozzi
"Looking to Add Cat Care to Your Pet Business? Use These Simple Tips To Become More Cat Savvy and To Grow Your Existing Cat Service"
Date: October 1, 2016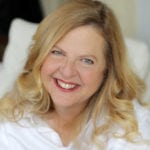 SARK
"How To Get the Spark Back in Your Business To Reenergize and Create a Succulent, Thriving Business"
Date: October 2, 2016
Beth Stultz
"How Community Involvement Can Substantially Boost Your Pet Business"
Date: October 3, 2016
Karen Leland
"How To Create A Powerful Brand To Gain More Clients and Make More Money"
Date: October 4, 2016
Marc Allen
"How To Use The Millionaire Mindset To Change Your Business - And Your Life"
Date: October 5, 2016
Veronica Boutelle
"Out-Of-The-Box Marketing For Pet Business Owners"
Date: October 6, 2016
Kristin Morrison - BONUS EXTRA VIDEO!
"The Pet Business Coach Answers Your Business Questions"
Date: October 7, 2016
Mark Coleman
"How Practicing Mindfulness Can Help You In Your Pet Business (And In Your Life)"
Date: October 8, 2016
Special Interview with Lil BUB and Mike Bridavsky
Date: October 8, 2016
Denise Fleck
"What Every Pet Business Owners Needs To Know About First Aid..."
Date: October 9, 2016
Ken Newman
"How to Make Your Pet Business Stand Out At Pet Fairs and Other Local Pet Events"
Date: October 9, 2016
Mary Jeanne Vincent
"Simple Ways To Use LinkedIn To Optimize Your Pet Business and Get More Clients"
Date: October 10, 2016
Ian Dunbar
"Q & A with Ian Dunbar: The Dog Training Legend Shares His Most Valuable Insights For Pet Professionals"
Date: October 11, 2016
By the way… many of our experts are offering FREE gifts, like insider eBooks and tips and tools. (And who doesn't like free stuff?)
Not getting our emails? Click to go to the email troubleshooting page.
Not yet signed up for conference? Click to go to the conference home page.
Curious who is speaking and when? Click to see this year's conference speaker line up.
Want to purchase the conference speaker video package? Click to get lifetime access to the speaker videos.
Have questions? Visit our FAQ page to answer common questions and to make sure our emails don't go in your spam folder!
We Are On Social Media! Connect With Us Here: